Firefighters intervention files
Royal Decree of 28 March 2014 regarding fire prevention in the workplace Art.22
For whom and why ?

This file facilitates the work of the emergency teams during an intervention.

It gathers all of the information necessary for a rapid and effective intervention of the rescue services.


What is it composed of ?

The intervention file contains all the following information:



The document describing the organization of the Internal Fire Service.
The evacuation plans.
The list of fire protection equipments available on the site and their location on a map.
The location and operation of the electrical installations, the fluid closing valves used, the ventilation systems and the fire detection system.



This document must be made available to intervention teams at the entrance of the building.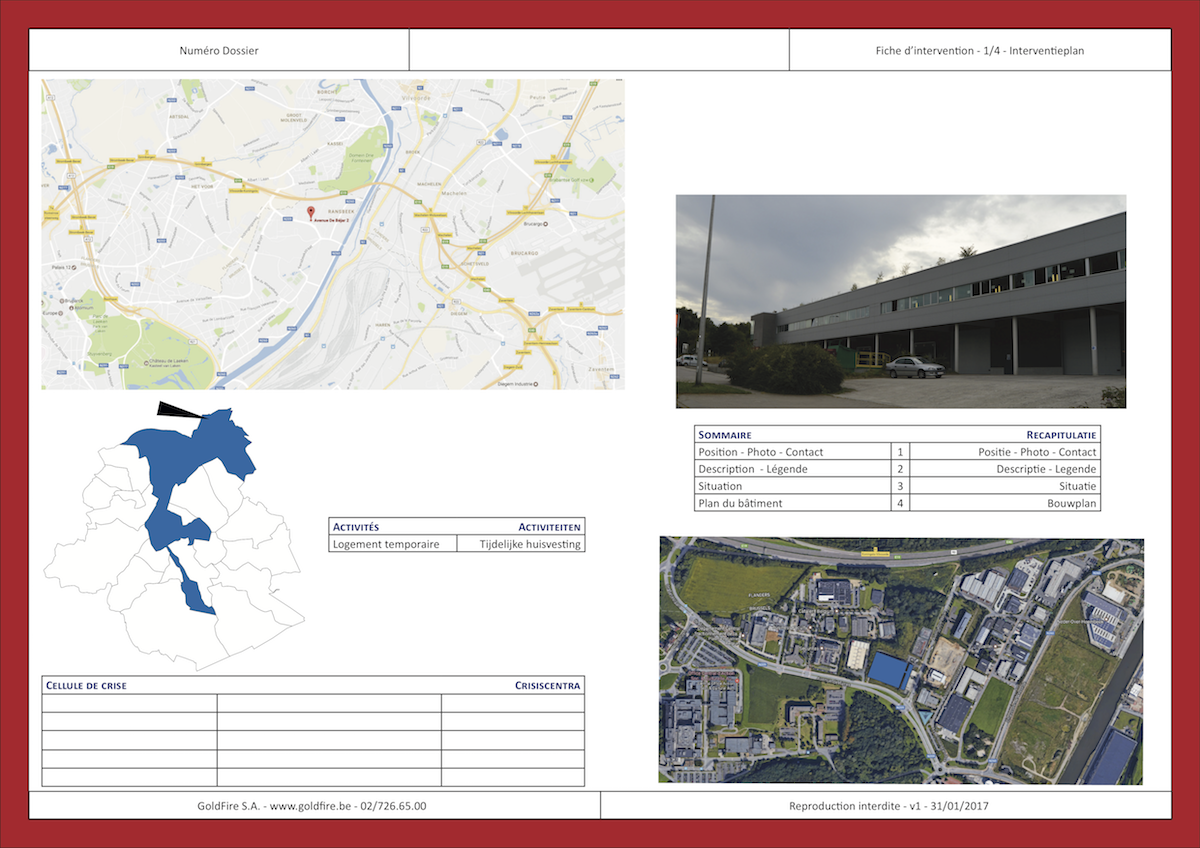 Location of the building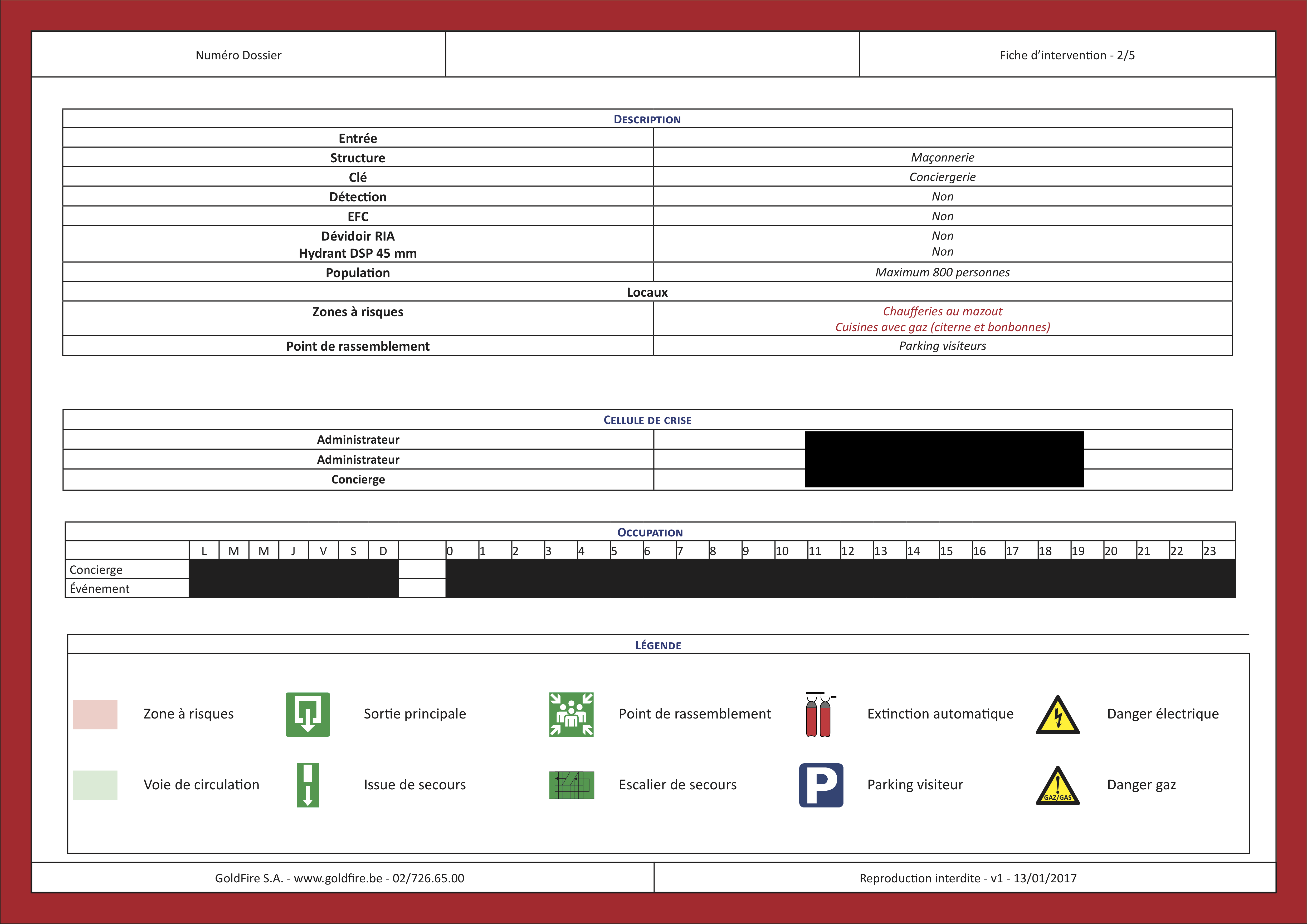 Building description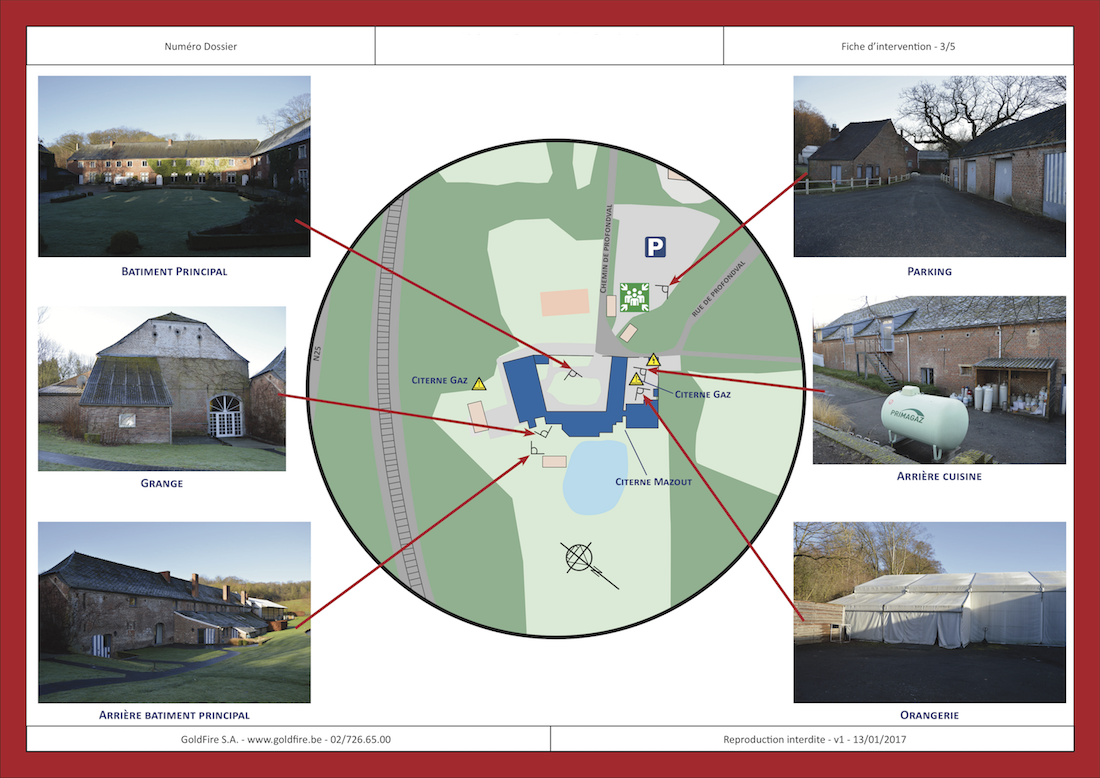 Location plan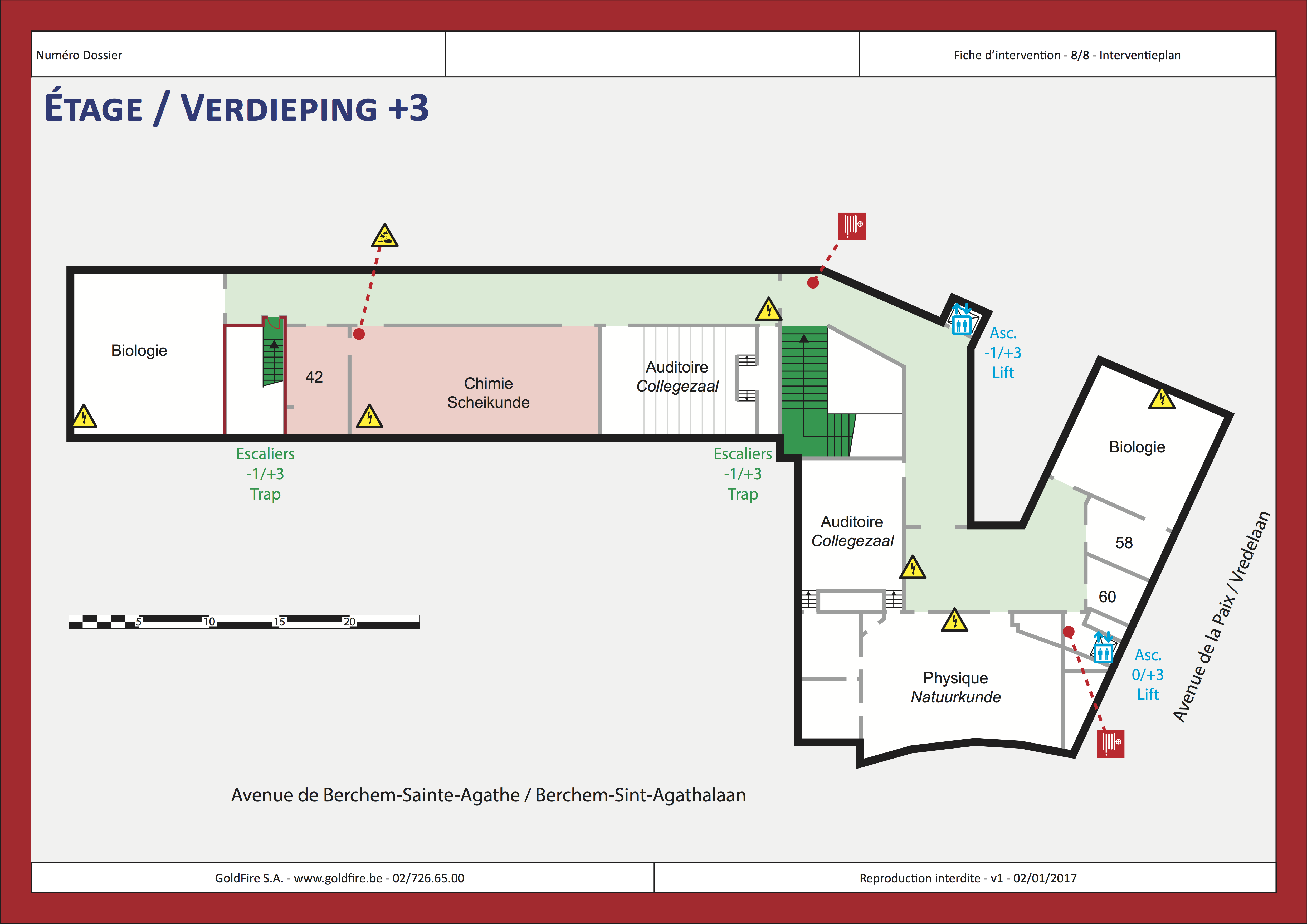 Evacuation plans
Our expertise
Contact us
Goldfire
Rue Bollinckxstraat, 241 - 243
B - 1190 Brussels
Belgium


Tel : +32 (0)2.726.65.00


info@goldfire.be


VAT : BE 0862.631.490